Spa Services offered at the Studio:
JoAnn provides the most relaxing yet effective facials to be offered. JoAnn customizes every individual facial and chemical peel to accommodate and address your specific skincare goals and needs while relaxing the mind and body in the process.
Facials $45 - $100
Facials are a great way to get started a good skincare regimine. Your skin may be in need of deep exfoliating, softening fine lines, hydration or combating acne symptoms.

Chemical Peels $75 - $120
Chemical Peels are a great way to defy aging, lighten brown spots, soften wrinkles, stimulate collagen and clear up acne.

All peels are recommended in a series of a minimum of 6 treatments at 2 week intervals for best results. $480+ for 6 treatments, with recommendation of a facial treatment after 3 peels.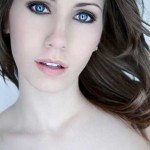 Waxing $10 - $70
Waxing is done with either hard (stripless) wax or soft wax, depending on medication and sensitivity of your skin.

Tinting $10 - $65
Brow and Lash tinting amplifies your eyebrows and eyelashes with a very natural looking brightness.

Lashes $25 - $300
Individual Flare and Strip lashes are natural and temporary (lasts up to 2 days).

Lash Extensions are faux mink lashes by Minkys. They are semi-permanent and with monthly maintenance, can last indefinitely. Also, available in 100% Siberian Mink, Glitter, Color, and Ombre.
Advanced Skincare $50 - $300
A couple of our advanced skin treatments, such as micro-needling (collagen induction treatments), target acne, rosacea, challenged skin, as well as promote anti-aging and overall healthy skin.

Makeup Application $45 - $100
All makeup applications are customized to you and your needs.

Airbrush Tanning $20 - $40
Provided by South Seas Skin Care, which is natural, Gluten and Paraben Free. It is also the Official Spray Tan Sponsor for ABC's Dancing With The Stars.